Smilyn Indica THC-O Disposable Pen
July 25, 2021
Customer Reviews
Write a Review
Ask a Question
11/06/2021
Chance R.

US
Great product
For my first time trying thc-o my overall experience was great. I usually only buy delta 8 but now I'm trying different cannabinoids. A powerful high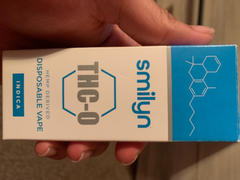 09/16/2021
Rodrick T.

US
Good vape
It is not for beginners but if you are a beginner vapor try 1 puff and wait 30 minutes. It's very relaxing and time just flies by and before you know it you want to buy another one!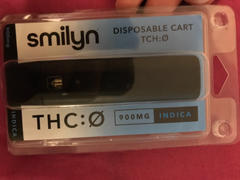 08/19/2021
Zackary K.

US
Knock out
This stuff will put you to sleep. I highly recommend if you have trouble sleeping. It will do the trick. Don't baby it!
Smilyn Indica THC-O disposable vape pen contains hemp-derived THC-O oil and strain-specific terpenes. Each vape contains:
Agents: No VG, PG, PEG, Vitamin E, MCT, or any other cutting agent
Smilyn THC-O Disposable Vape Pen Product Description
Disposable: Yes (Preheating Function and Visible Oil Window)
Servings per Vape Pen: Varies depending on the size of puffs
Weight: 19g
Battery: Rechargeable 280mAh Battery
Voltage Adjustable: Red 3.6V, Blue 3.2V, Green 2.8V
Smilyn THC-O Disposable Vape Pen Extract Description
Type:  THC-O oil with natural terpenes
Amount of Extract: 900mg
Extraction Material: Hemp
Delta-9 Content: None detected
Natural Terpenes: Yes
Smilyn THC-O Disposable Vape Pen Directions
Remove vape pen from the packaging. (Vape pen comes pre-charged)
2 Clicks to Pre-Heat
3 Clicks to Adjust Voltage
5 Clicks to Turn On/Off
| | |
| --- | --- |
| Weight | .8 oz |
| Strains/Flavor | Indica Purple OG |
Smilyn Indica THC-O Disposable Pen