Delta 8 Gummies
September 1, 2021
Earn 400 points upon purchasing this product.
SKU:

N/A
Start Smilyn' with a fun-pack of Delta 8 50mg gummies. The sweet and chewy flavors are Smilyn favorites. They make Delta 8 so tasty, there aren't even words. Vegan, non-gmo, and gluten free.
**Looking for more flavors? Check out the Hellfire Delta 8 Gummies 50mg.
Customer Reviews
Write a Review
Ask a Question
11/20/2021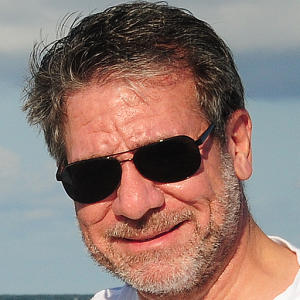 JM
Joe M.

US
Loving Them!
These new Delta 8 gummies are outstanding! Very potent and very smooth.
11/14/2021
Shannon A.

US
Simply Excellent
Love the Delta 8 products, these gummies don't have the nasty aftertaste that you can find in some products. Effective at bringing in the good vibes without the hassle.
11/13/2021
Jamy B.

US
Smylin
I loved it. Works like a champ.
11/10/2021
Patrick R.

US
👍🏼
Excellent product that is always consistent. These have some kick and really helped me with some arthritic pain.
11/06/2021
LaShonda P.

US
Love
Someone recommended these gummies to me and I'm glad they did! Takes about 2 hrs for them to kick in.
11/04/2021
Alexandra L.

US
Loved it
Tastes so good and helped me sleep
10/26/2021
Fathom C.

US
Awesome quality!
Gummies are high quality and help me relax. Very happy with them.
10/20/2021
david r.

US
Amazing
I love this, definitely recommend.
10/15/2021
Keith M.

US
Awesome as Always
Well worth it! The 50s are perfect
10/14/2021
steve

US
best gummies found !
the delta 8 gummies from smilyn are the best gummies I've found after extended searching for consistency and potency
10/07/2021
Myriam P.

US
Love it!
I get the high I need! And I sleep good with it too
09/30/2021
Frank R.

US
Very nice!
Everything about this product has been a delight. Very well done!
09/30/2021
Kesha A.

US
Great!
I love these gummies. After a long day, they help me relax and fall asleep with no problem!
NEW 50MG GUMMIES: Turns out the famed Delta 9 THC has a brother compound — packed with unique properties and benefits. Yummy 50mg Delta 8 gummies give you uplifting vibes and a boost of energy — and are powerfully invigorating. No anxiety or paranoia. Instant relaxation, better sleep, and enhanced focus. These tasty gummies are vegan, non-gmo, gluten free — and low in sugar. Extract includes D8, Hemp & strain-specific terpenes. Gummies deliver a sweet, lasting delta 8 vibe. Smilyn vibes. 
Container: 20 Servings, 50 mg in each gummy
Ingredients: Sugar, Corn Syrup, Hemp Extract, Natural Flavors and Color, Soy Lecithin. and Citric Acid.
How to Use: Take 1-2 gummies as needed. Edibles are time-released and can take up to an hour for effects to start.
| | |
| --- | --- |
| Weight | 1.4 oz |
| Flavors | Strawberry Banana, Dragonfruit Coconut, Watermelon |